Projects

What we have done
Some of the projects the team at Endstate have completed.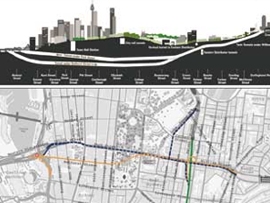 Cross City Motorway Tunnel Development
Location:

Sydney

Duration:

01/01/2002–01/01/2005
The Cross city tunnel is a 2.1km toll road tunnel located underneath the Sydney Central Business District with several portals connecting with the existing at grade CBD road network. The project cost is $680m.
Endstate had several roles during the delivery of this project:
- Project planning stage inter-agency property and planning consent conditions negotiations (2002-03) for Sydney Harbour Foreshore Authority
- Project controls / change management process set-up during the design and delivery (2003) for Cross City Motorway Corporation
- Project completion management (2004-05) for Baulderstone Hornibrook
×