Projects

What we have done
Some of the projects the team at Endstate have completed.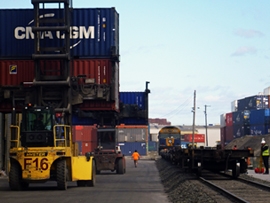 Intermodal Freight Terminal, St Peters
Location:

St Peters

Duration:

01/06/2011–01/11/2012

Client:

Maritime Container Services
Maritime Container Services (MCS) under a lease agreement with Sydney Ports Corporation (SPC) was required to undertake redevelopment works to improve the site pavements, services and rail sidings. The works would be co funded by SPC.
Endstate was engaged by MCS to project manage the redevelopment works. Endstate's project initiation role included negotiating the project with SPC on behalf of MCS and value engineering the design to allow the project to be delivered within the available budget. Endstate then managed the procurement process for the three contract packages (Rail, Pavements and Electrical) and the delivery of these works around MCS's continued 24 hour operation of the terminal.
×